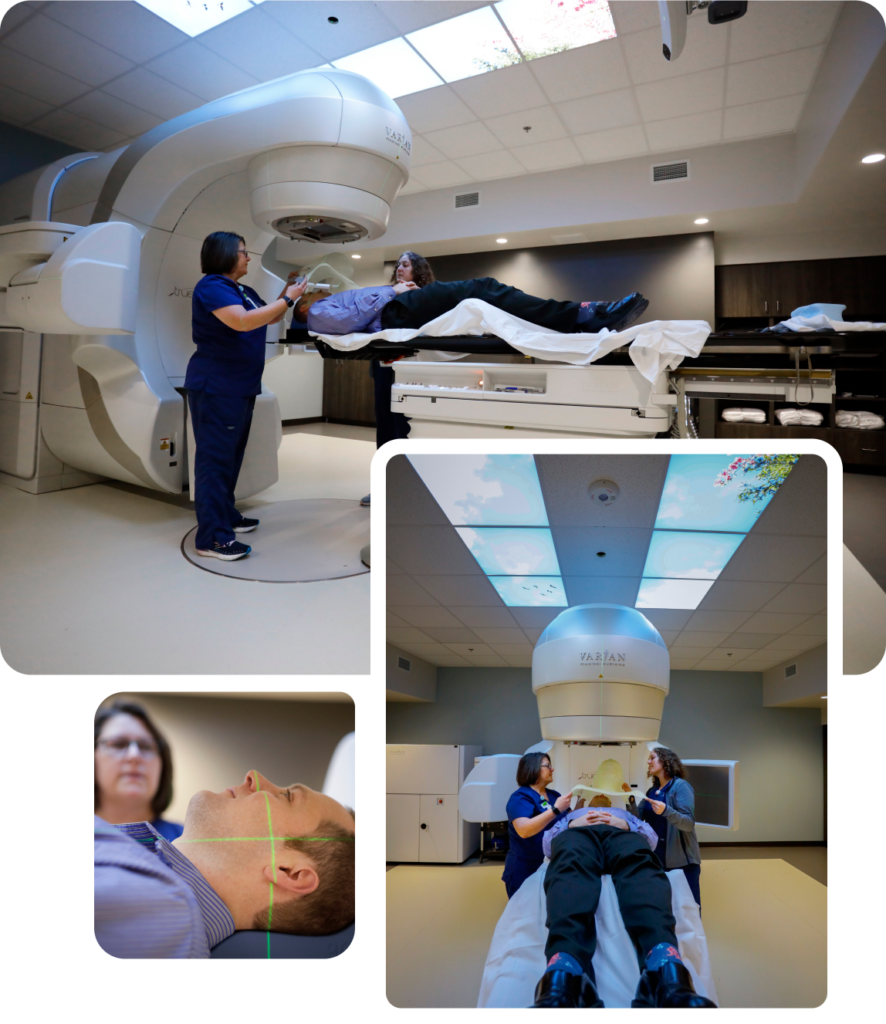 At Texas Cancer Specialists, we use Varian TrueBeam linear accelerators to treat cancer without surgery using powerful, state-of-the-art radiotherapy individualized for your particular cancer. During treatments that take just a few minutes each day, the TrueBeam can deliver high doses of radiotherapy with tremendous accuracy, targeting tumors precisely while minimizing exposure of the surrounding healthy tissues and organs. This accuracy allows treatment even in sensitive areas such as the abdomen, liver, lung, breast, and head and neck.

Read More

The precision of the TrueBeam system is measured in increments of less than a millimeter. This accuracy is made possible by the system's sophisticated architecture, which synchronizes imaging, patient positioning, motion management, beam shaping, and dose delivery, performing accuracy checks every ten milliseconds throughout the entire treatment. In addition to its impressive technical specifications,TrueBeam has also been designed with patient comfort in mind. It operates quietly while providing constant two-way communication with the therapists who operate the system, and who can visually monitor and see the patient through closed-circuit television systems at all times.

All forms of external-beam radiation therapy rely on anatomical imaging for guidance.For example, when treating prostate cancer, the radiation must be directed towards the prostate and the position of the prostate on any given day must be verified using anatomical imaging.The GE Optima RT CT Simulator involves advanced imaging technology designed specifically for the needs of radiation oncology.

Read More

This wide-bore CT scanner is comfortable for patients, while also providing the detailed image quality needed for precision radiation therapy treatments. This unit is equipped with advanced 4D respiratory gating, useful when designing radiation treatments for moving targets such as tumors in the chest or lungs.